Today I have for you a Spring time meat and cheese tray perfect for snacking! I'll list out the ingredients so you can whip it up in no time. It's got a little bit of everything to keep everyone happy!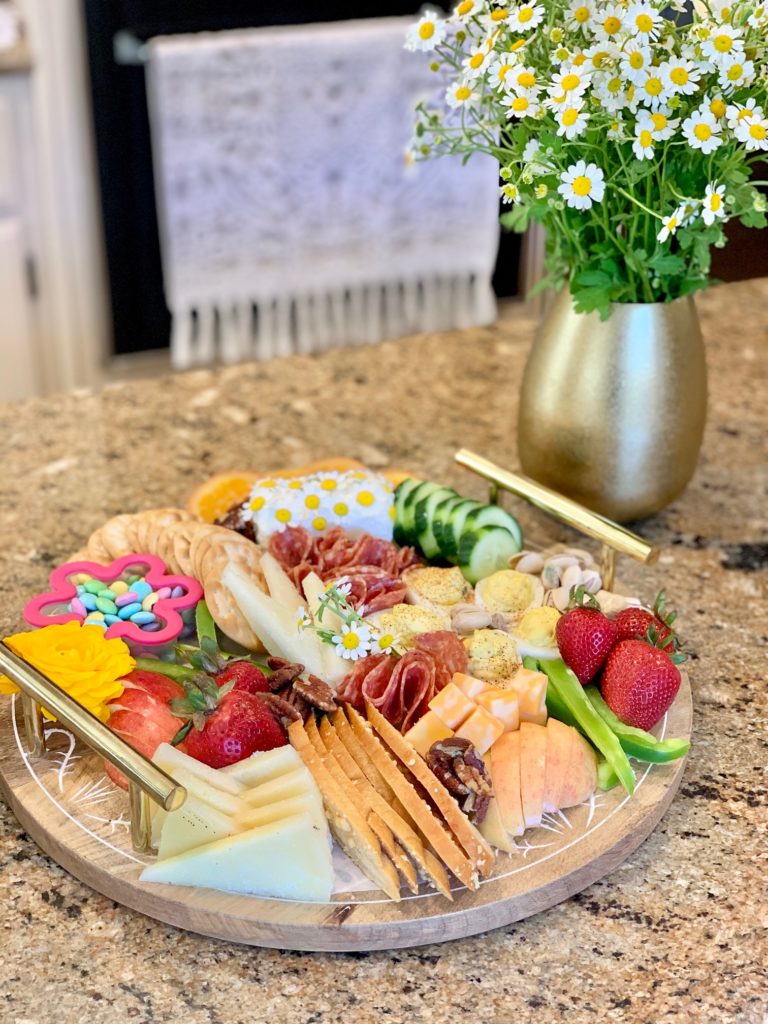 How To
For all of my cheese boards or charcuterie boards, I always head to Trader Joe's first. They have the best cheeses at the best prices. You can also find any salami's, prosciutto, veggies and crackers there as well. Let's not forget about their beautiful flower selection!
To start my board, I knew I wanted to include deviled eggs. Feels like such a Spring time snack. Growing up, we'd make them every Easter. Spring time is also known for fresh blooms and lots of flowers. I picked up some edible chamamile flowers, which I placed on my goat cheese. Typically I like to add a chocolate of some sort. Last but not least, I try to do things in 2's. Not always, but think 2 fruits, 2 veggies, 2 cheeses, 2 crackers, 2 proteins (here it is salami and deviled eggs).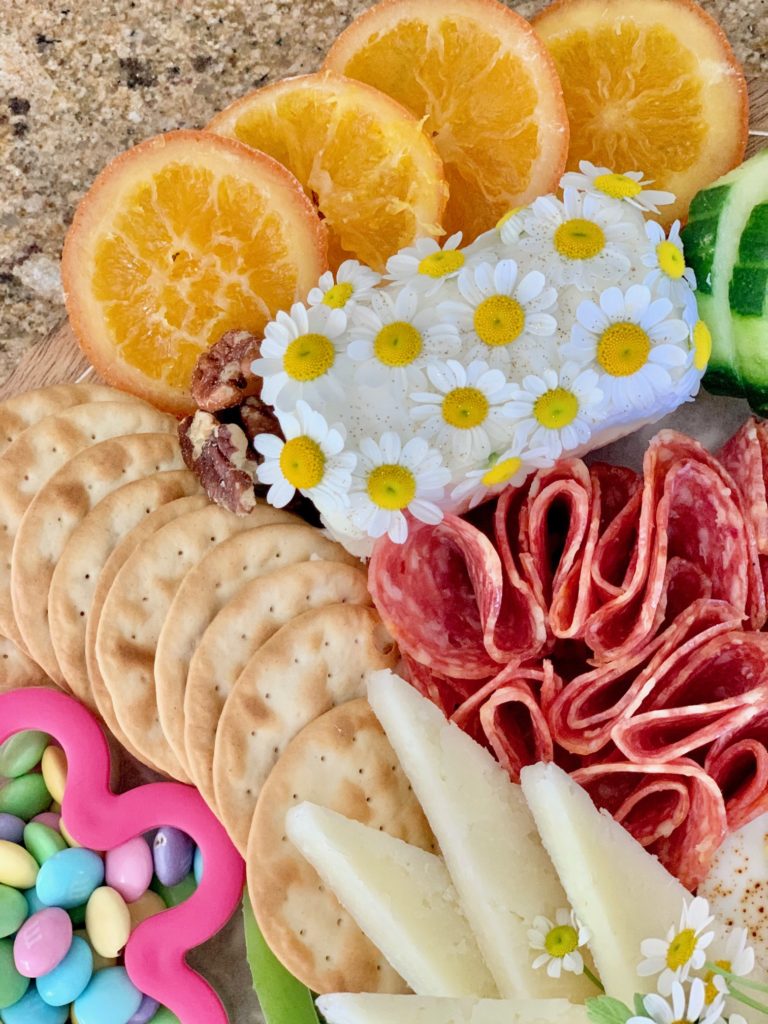 Grazing Board Ingredients
Manchego cheese
Honey goat cheese
Cubed Colby Jack cheese
Deviled eggs
Salami
Water crackers
Parmasean crisps
Strawberries
Gala apples
Candied oranges
Green peppers
Cucumbers
Chocolate of your choice
Nuts of your choice
PIN for Later: