Summer is in full swing and I have easy, fun and gorgeous tropical pool party inspo for you! This party started as a play date, and one thing led to another… It became Ellie's Island Bash! Leave it to me to turn our backyard into a tropical oasis and load up on decor!
Discloser: Some of the links below are affiliate links. If you click through and make a purchase, I will earn a commission at no additional cost to you. See my Full Disclosure Policy here.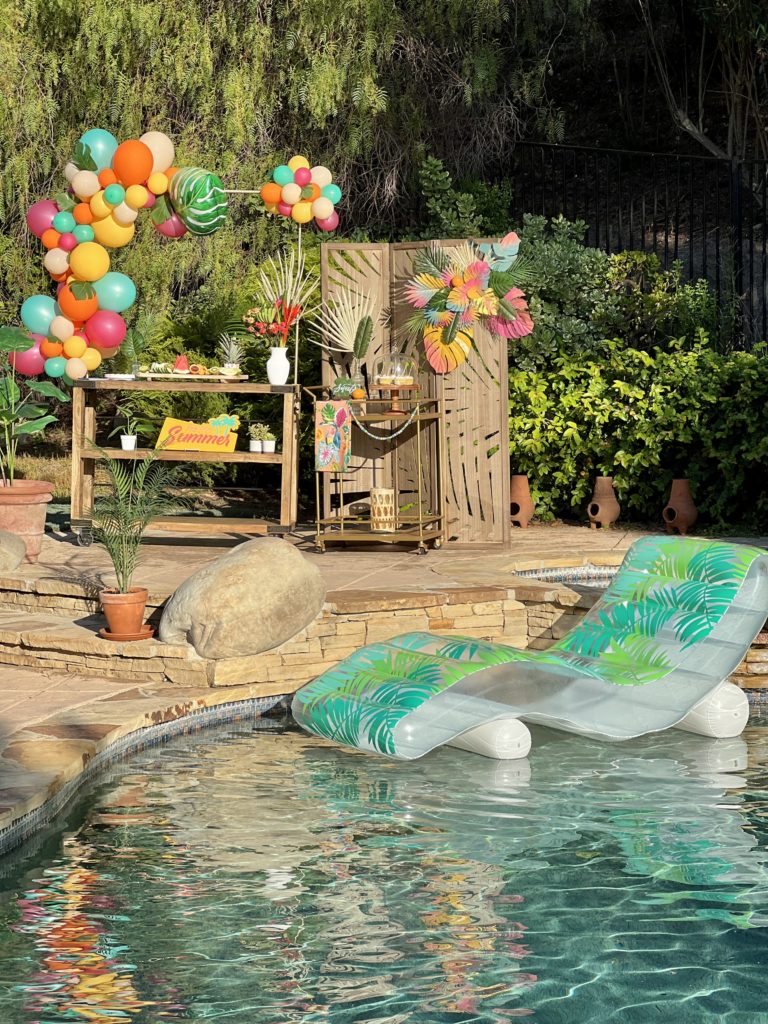 Backdrop
For the main backdrop, I used my over the table bar on a wooden cart to hold the balloon garland. I added faux palm leaves to the garland. A fruit board in rainbow order was a refreshing snack. Tip – always keep the top of your pineapple head to decorate your food boards! Trader Joe's had beautiful tropical flowers with a mini banana bunch!
The second part of my backdrop started with a tropical wooden screen, which is actually our headboard from our bedroom! I always shop my house for parties before buying anything. On the screen, I attached a DIY tropical palm leaf swag. This was so easy to create! I spray painted some of the palms to match my party decor and inserted the stems into floral foam I had on hand (from the Dollar Tree!) To hang it on the screen, I used clear jewelry line. Such a beautiful statement piece!
On my sweets cart, my daughter and I made Fruity Pebbles Cupcakes adorned with monstera leaf picks! My daughter also painted and thread a wood bead garland for the cart. My tropical hand towel from Anthropologie is too pretty to stay in the kitchen and matched our summer party vibes perfectly!
Drink Station
For our drink station, I created another tropical leaf floral piece hung on our bar. Over the bar, I made a tropical balloon ball. Since the party was outside, I also strung on some streamers so the wind would give it a gorgeous sway.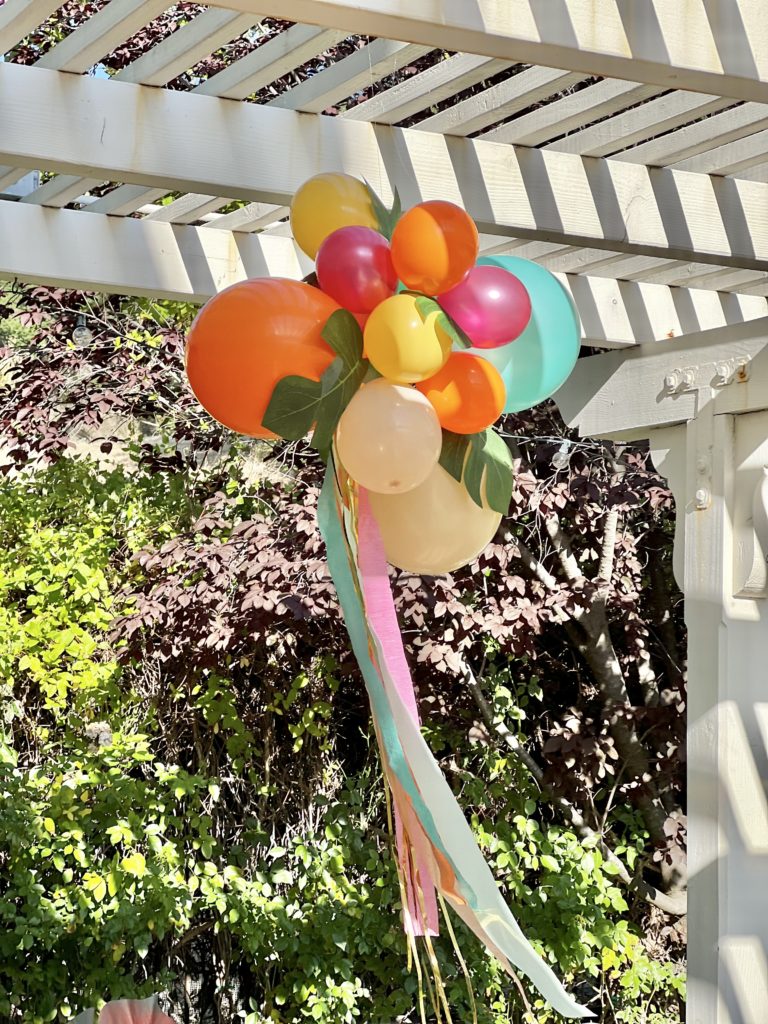 Table Setting
Everything for the table I had on hand. Boho vibes with the straw placemats, teal plates, spray painted monstera leaves and napkins from Target Dollar Spot years from years back.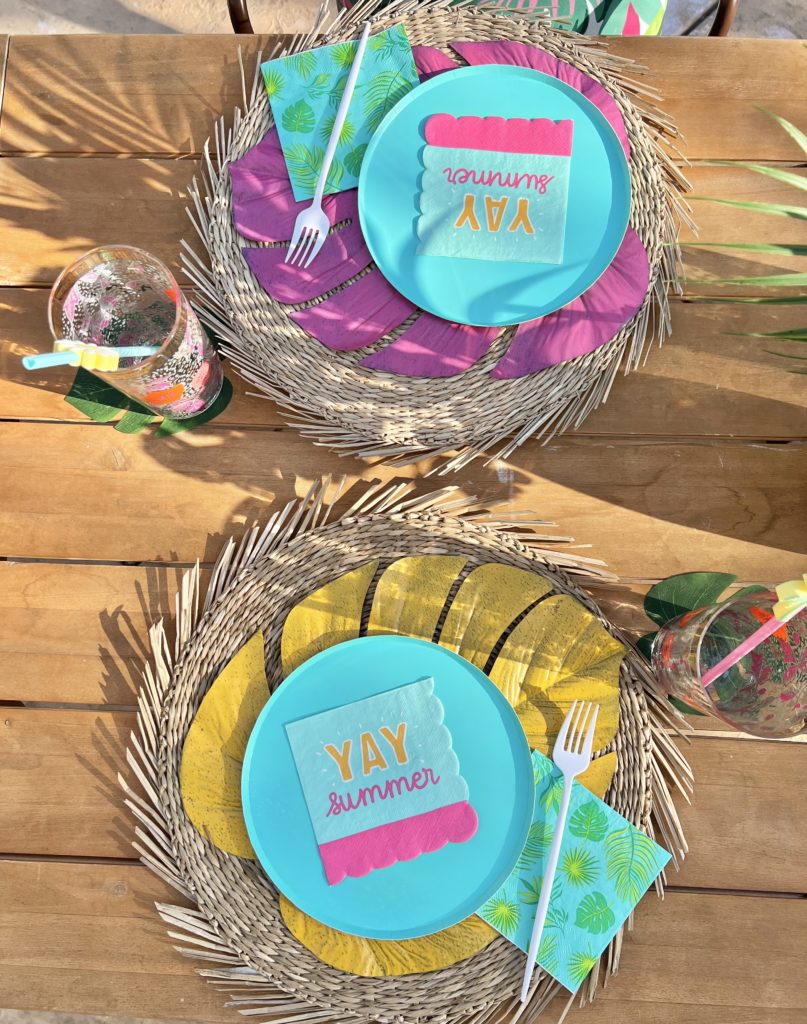 Invitation
For the invitation, I created a flat lay of tropical leaves and fruit and a blank piece of yellow card stock. After taking the photo, I put it into Canva to create the invitation text! So easy and I thought it was a cool idea! My sweet friend Britni gifted me this beautiful Happy Summer Stone that she hand paints! Check her out at Stones by B! I hope you enjoyed these DIY ideas! Who else is having a pool party this summer?!