Can I start by saying my daughter is starting Kindergarten. Like, when did that happen?! Ugh. Ok, getting past that. I've got a first day of school breakfast treat for her and she won't even know there's veggies in it to get her started on the right foot! I've teamed up with some lovely ladies for a back-to-school blog hop! So check below for more back-to-school inspiration! This recipe is for the busy moms who don't have time to do it all from scratch, those who just don't want to put in the effort, or those that are not very good in the baking department. Haha =) But this will still be a special treat! I'm using a boxed blueberry muffin mix, adding in shredded zucchini and topping with homemade (but quick) crumb topping!
Ingredients:
1 box Betty Crocker Wild Blueberry Muffin mix
3/4 cup shredded zucchini (squeeze out excess water)
Crumb Topping:
3/4 cup flour
1/2 cup sugar
1 tsp cinnamon
4 tbsp butter, melted
Crumb Topping Prep:
Combine flour, sugar and cinnamon. Stir in melted butter and mix until you have pea-sized clumps.
Directions:
1. Prepare batter according to the box.
2. Stir in shredded zucchini when you are adding in the blueberries.
3. Fill in muffin pan and top generously with crumb topping.
4. Bake according to the box mix directions.
Who else is getting ready to get the kids back to school?! And yes, she really does want to be a rockstar! =)
More great back-to-school ideas and recipes for you:
Kirsten @ This Celebrated Life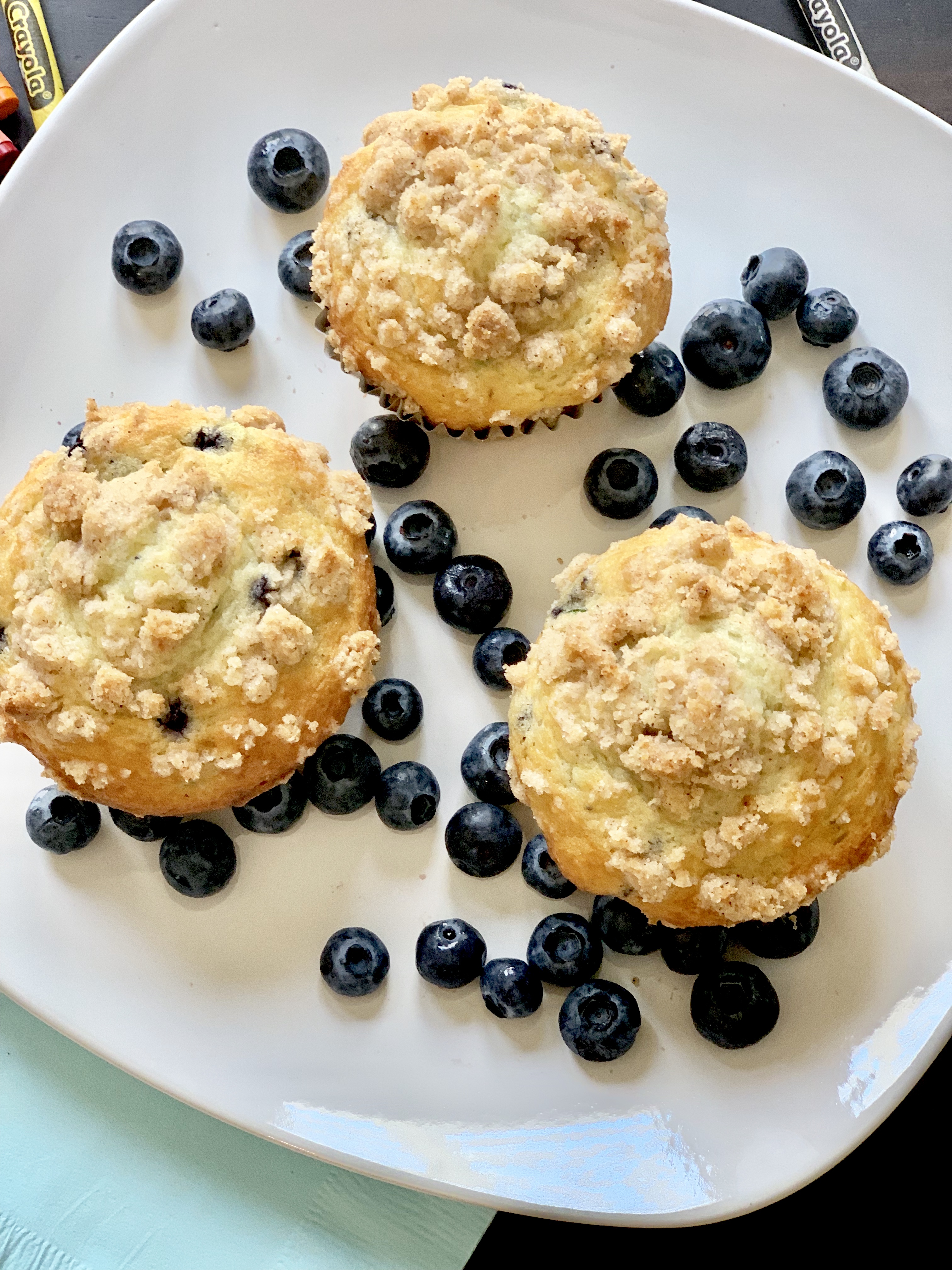 #semihomemade #blueberrymuffins #hiddenveggie #backtoschool