My inspo for this years Halloween party came from muted colors. I loved the idea of peach and black and keeping it feminine and modern. Some cute plates and ghost balloon make the decor easy to recreate. And fun food boards make the kids want to dig in right away!
Discloser: Some of the links below are affiliate links. If you click through and make a purchase, I will earn a commission at no additional cost to you. See my Full Disclosure Policy here.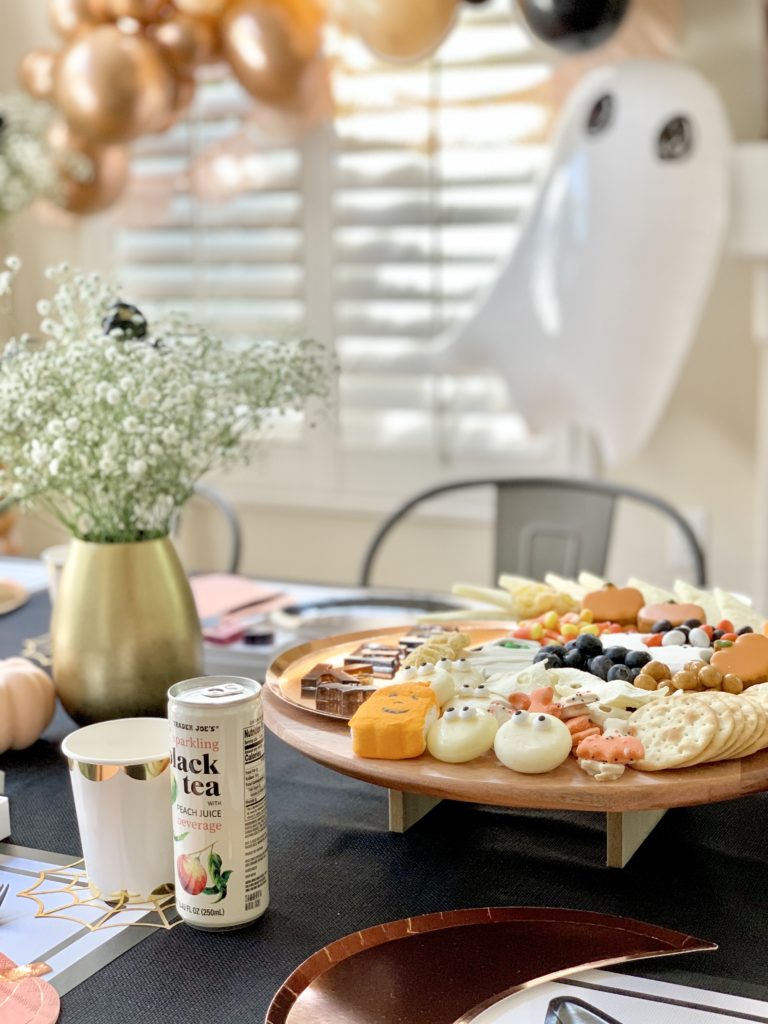 The Backdrop
I wanted to add peach colors into my Halloween this year. Love the contrast with soft colors, black and metallics. Lauren from Oh How Charming is my go to on balloon garlands. She has the best colors! The scalloped fringe garland also softened the backdrop. And that ghost balloon was just too cute!
The Food
Did you know you can use your Dash mini waffle makers with cake batter?! Here I made whoopie pies with the skull maker. Add frosting in between and you got mini halloween treat sandwiches! Googly eyes make everything cute, so go for that too! For the snack board, I added cheese and crackers, along with lots of sweet treats. I used my resin letters to decorate the boards!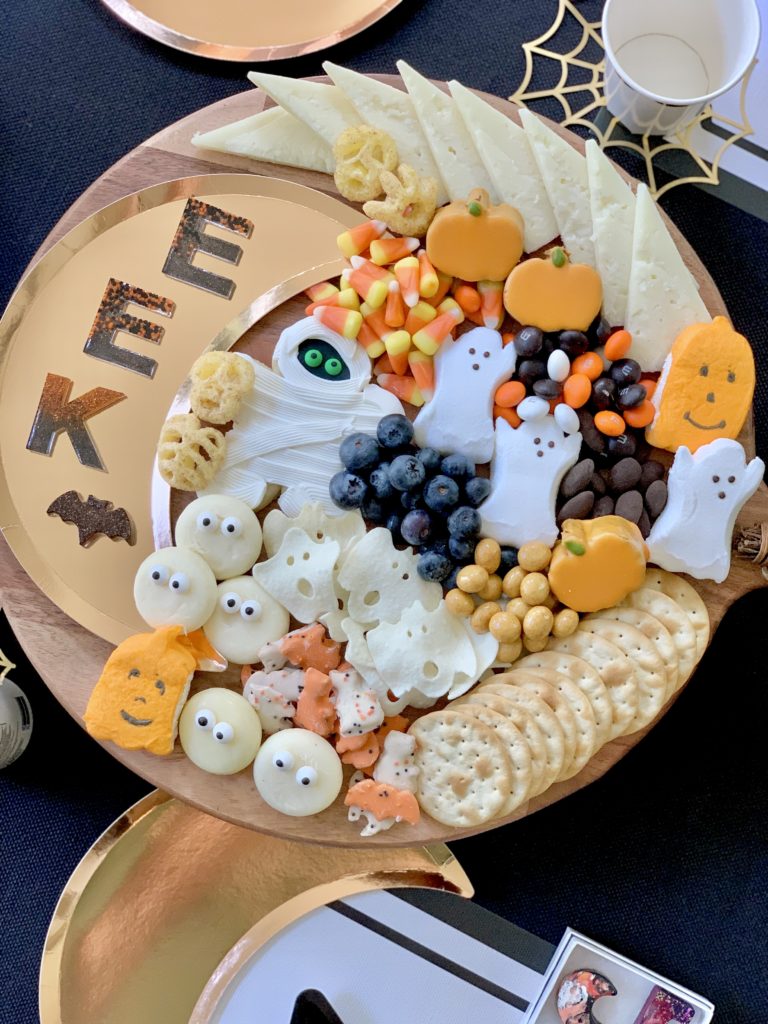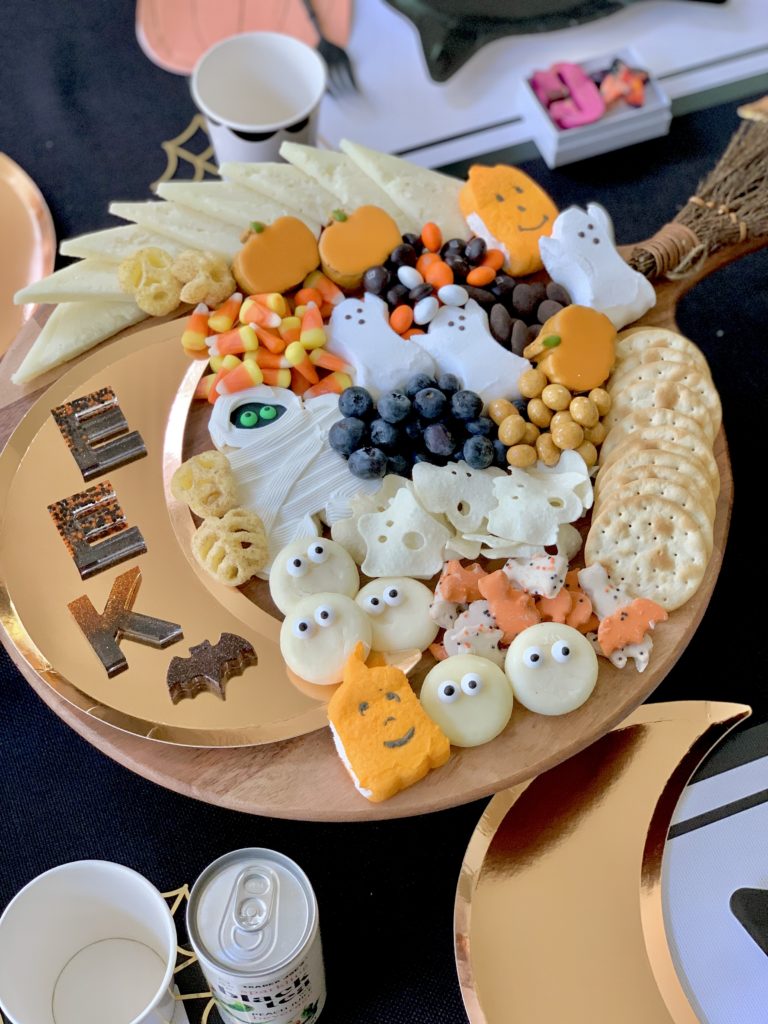 Tablescape
Who doesn't love Halloween cats and moons?! And an easy party favor is a small crayon set with the child's first initial with a bat, moon or star crayon!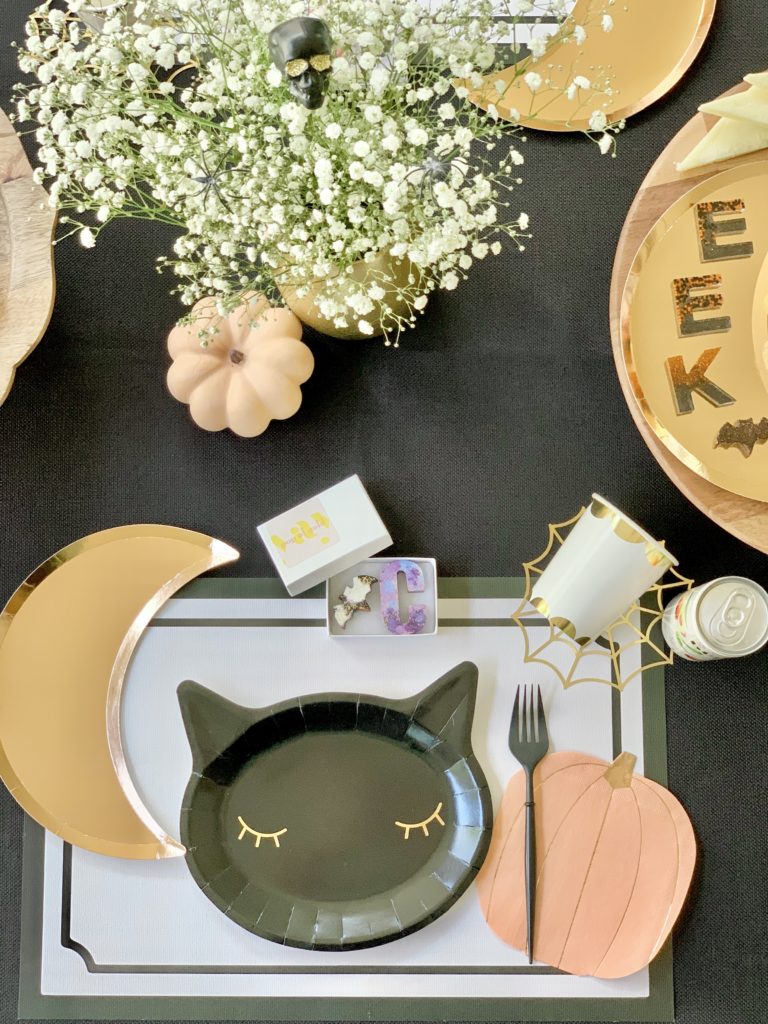 DIY Activity
I made an easy Tic Tac Toe board with a small wood board from Michaels. All you have to do is spray paint it the color you want, then add washi tape as the lines. I made resin letters and bats as play pieces. Instead of X's and O's, it's bats and O's! What type of Halloween activities do you like?