Disclosure: Some of the links below are affiliate links. If you click through and decide to make a purchase, I will earn a commission at no additional cost to you. See my full disclosure policy here.
When I saw the new line of Opalhouse at Target, I immediate bought several pieces opening day! Anthropology look at Target prices – be still my heart!!! I saw the beautiful Boho plates, and planned my Mother's Day table around those. And I'm telling y'all, I'm a Target-aholic. Most of this party came from Target, as does pretty much everything in my entire house. Ha!
These melamine plates are only $3 for the dinner plates and $2 for the salad plates! I found the gold chargers at the Dollar Tree! I got the coupe glasses for $6.90 after the clearance price and my Cartwheel App 20% off glassware coupon. Total steal!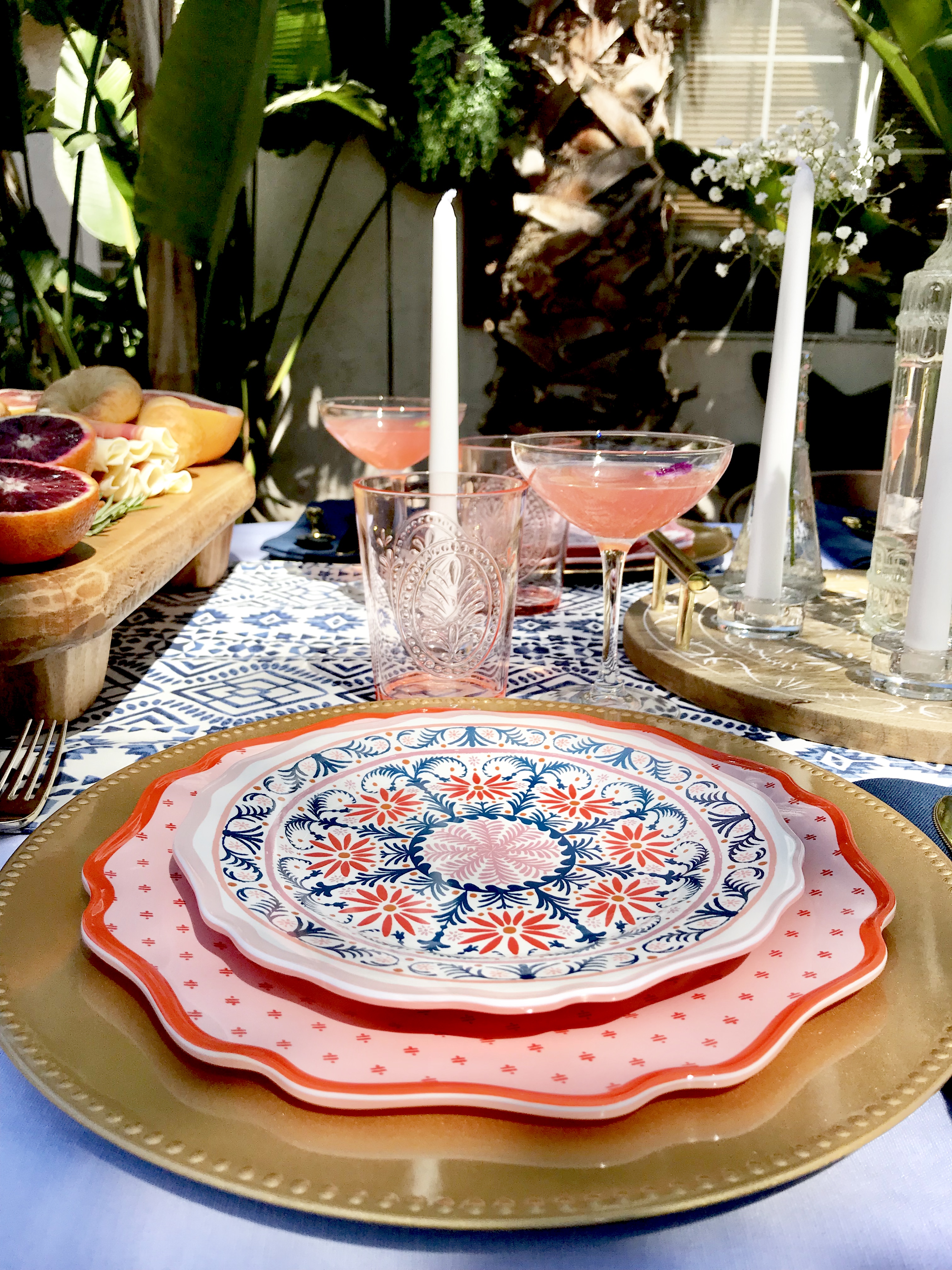 I'm totally loving on this round mango wood serving tray! May use it for every party from here on out. And I thought baby's breath in a cluster of bottles and tall candlesticks went great with my Boho-esque vibe. You can find this blue and white table runner here.
I had a bright veggie pecan salad and a board of grapefruits, blood oranges, prosciutto & mozzarella roll ups, croissants, deviled eggs, pecans and cheese & crackers.
A while back, I was inspired by a Rosé Punch and decided to try my own version. Grapefruit juice, sparkling water and Rosé with edible flowers and slices of blood oranges. It was really tasty! Though next time, I will add some simple syrup to make it a tad sweeter! You can find my bar cart here. This too will be a party staple. The bottom of the cart held some Mother's Day treat boxes!
The boxes included a variety of Younique Makeup I received from one of my best friends, Jamie, who got me hooked! Now I love trying all of the different products! And what girl doesn't love getting new make up to try? What I love about Younique is that they raise money for their foundation that helps women who have been sexually abused as a child. If you haven't heard of them, you should check them out! I also threw in a bottle of nail polish and a tiny bag of confetti for a pop of color! The tags are for my fellow queen mommies who get to be spoiled for the day!
My little dessert wine barrel held a wooden "MOM" sign, macaroon cookies and meringue cookies. I made Strawberry Cheesecake Trifles in mason jars per a recommendation from my friend Taressa. The strawberries are soaked in Amaretto! They are so good! I will be posting the recipe very soon in a separate post. They are easy and such a great treat for spring and summer!
Yum!
I hope you all enjoyed my Boho table setting! Thanks for stopping by!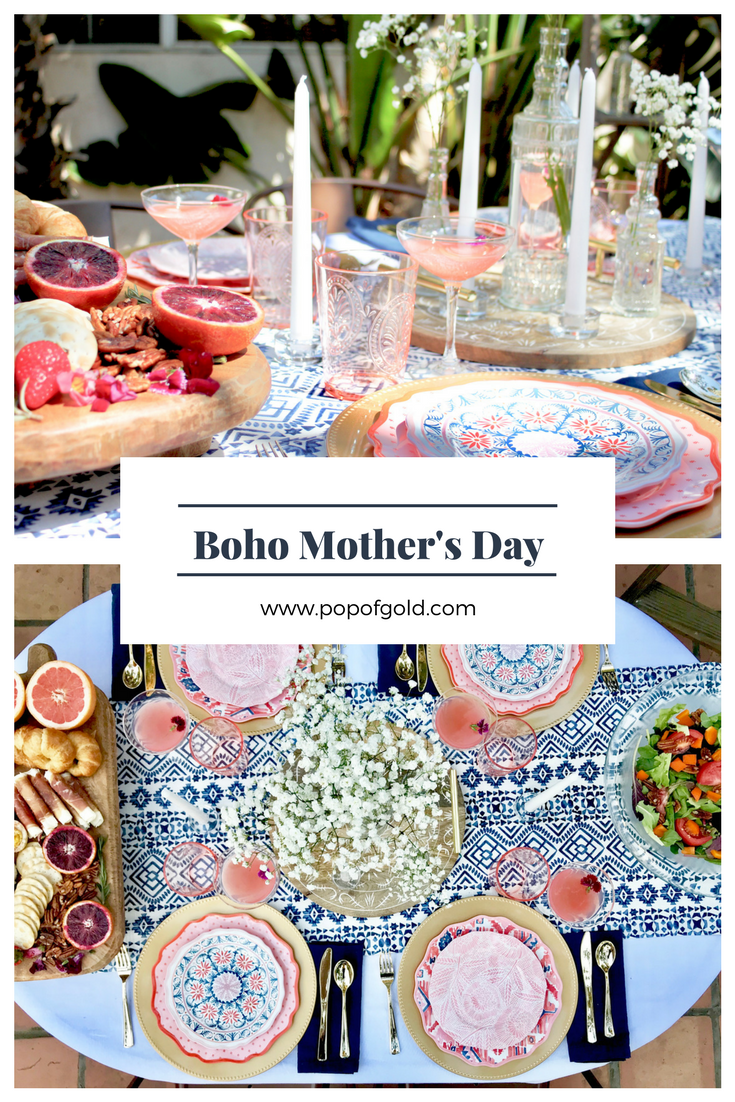 #boho #mothersday